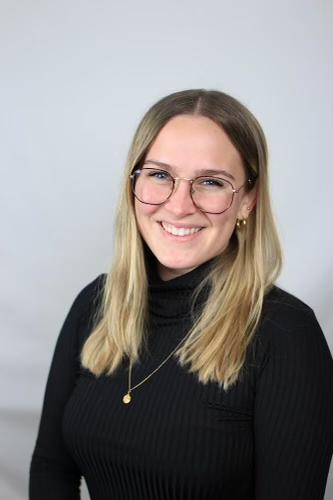 The Leadership Learning Research Center's mission is to inform and support scholars, educators, and practitioners regarding leadership teaching and learning through scholarship, curriculum development, and consultation.  The strength of the LLRC resides in its theory-to-practice-to-theory framework, where research is directly applied to both curricular and co-curricular leadership education.
The LLRC is in partnership with the College of Education and the Center for Leadership & and Social Change, aligned with our approach and commitment to integrative learning.
This past week, sister Brianna was recognized in a student spotlight by FSU's Leadership Learning Research Center. – The spotlight went out via email, so we worked to copy and share the information below…..
Major
I will be graduating in the Spring of 2022 with a degree in Business Marketing.
 
Expected certificate completion date
I am currently taking my final class which will complete the Leadership Certificate process.
 
What have you learned while taking part in the undergraduate leadership certificate program?
Wow, well this program has given me so much, but the most meaningful lesson I learned was how to be a better, more understanding human. I have always considered myself to be an empath; however, just because I can understand the reasoning behind people's actions doesn't mean that I always know how to handle their emotions or reactions. This program has taught me how to handle tough situations that will arise throughout life and equipped me to tackle them head-on. During one of my most recent classes, Dr. Beatty enlightened us as to why the Leadership Certificate program is formatted the way it is. He explained how previous classes equipped us with the tools to be great leaders in society, then we were given the opportunity to apply these tools, and now we are fine-tuning the skills and reflecting on who we want to be as a leader. This program has created such an open and dynamic environment that everyone in the classes fully participates because we all feel equally respected and comfortable enough to voice our perspectives. As much as I enjoy my other Florida State classes, no class lecture time has ever had me genuinely excited to attend. I feel I leave every class as a more well-rounded individual. 
 
What advice would you give other current undergraduate certificate students?
Don't view the process of you getting your leadership certificate as just another box to check on your way to getting your diploma. Take advantage of the incredible professors and all the knowledge they impart to you because they will teach you tangible life skills. The choice you made to join this program will impact you more than you know, and you will graduate as a more well-rounded human than you entered as. 
Take advantage of the leadership experience. I chose to work with Colorful Talks, a non-profit that creates resources and guided conversations to equip parents and caregivers with the tools needed to have race-based conversations with their children. This incredible company onboarded me and allowed me to truly make an impact. I was on the community outreach committee and handled all of their social media. Not only did I learn on the fly graphic design skills that will assist me in my career, but I got to interact with a variety of communities that are all eager to teach their children how to be better and more understanding people. I felt very fulfilled knowing that I was making a genuine impact and I got to work with such passionate individuals. I have never been on a team where everyone was equally as excited, driven, and eager to work towards the mission. It was an incredible opportunity to see what it means to be a great leader and apply the skills I've learned throughout my classes.
 
What are your future plans? Long-term career goals?
After graduation, I plan to attend graduate school to obtain my Masters in Business Administration. It will be an accelerated program which I know will be hard work, but I am eager to be adding yet another tool to my belt. In 5 years, I hope to be working as a Public Relations professional either in-house, for a specific company, or out of the house as a PR personnel working to set out fires for a variety of clients. I have learned through this program that I can keep a very level head in crisis situations. I hope that my leadership skills will shine through and assist me to be successful in my career while gaining fulfillment through the work I do.